About The Miraculous Journey of You by Filip V Svensson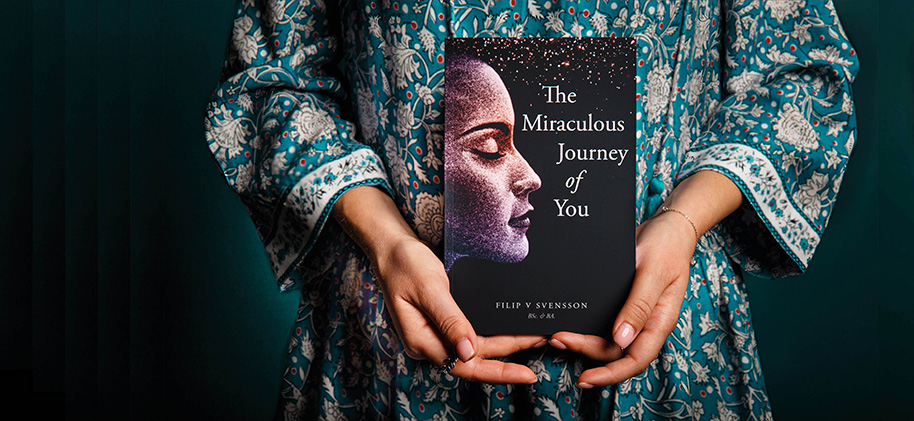 "This book is a little gem" but it may not be for you but if it is, it's really for you.
It's a humorous and cozy page-turner that will turn your life into a miraculous journey instead of a wait for the bus.
If that's something you'd like.
Some people are just super happy and content all the time it seems so if you are one of them then congratulations and maybe a book on coffee tables could be your next step.
But this book is for you if:
You want a change and maybe are not sure where to start
Are curious about life and want to find the real you
You like to think about things more than other people think about things
And it is especially for you if:
You have been put on a tough path in life
You want hands-on advice on how to find what you really want instead, and then make it happen
You would appreciate a guiding voice from someone who has been there and made it to the other side
Here is what people have thought of The Miraculous Journey of You so far:
"Jack Kornfield-class! With a humor that can only come from someone who has made it through adversity in life."
– Maria Eng, Author & creator of Studio Vira
"What I love about this book is the optimistic tone connected to an inner darkness, the seriousness and the humor ... and the balance that I believe makes it a very rare book."
– Karl-Magnus Möller, Innovation consultant & Founder of Unicornsulting
"This book is a little gem that isn't just worthy of one or a couple of read-throughs – it's a book to keep close and to flip through whenever you feel down or need some motivation to continue on your own miraculous journey. Smiles and giggles during your reading experience are just an added bonus."
– Hanna Johansson, Editor
"The book is charmingly written and filled with small quirky jokes that make you smile the whole way from start to end. The darker sections helped me through a stress-related depression where i did not know exactly where i was going in life, so because of this i want to thank the author, Filip, for making my life fun and worth fighting for once again."
– Mikael Richardsson, Software Engineer
"Such a beautiful book to keep on your coffee table and flip through when you need the inspiration to keep things miraculous."
– Jenny Rogerson, Operations Manager
Does it sound like this book is for you?
Then it probably is.
Follow the link and read more about it over at Amazon.
https://www.amazon.com/Miraculous-Journey-You-Life-Altering-Ideas/dp/1790521076/