Blog #8 – Canggu! And a Paradise Lost?
April 2, 2017.A Sunday.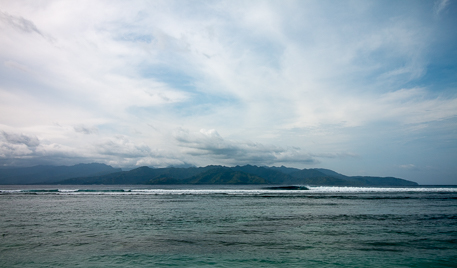 A person can only take so much paradising before one finds himself at a crossroad; either going full-on leaf-pants and coconuts, or surrendering to the beautiful chaos of the city once more. A place of movement. Pulse. A place where people at least appear to get things done.
But like in any respectable gang, the exit is the hard part.
My exit from paradise started with an earthquake (my bed was shaking but that was nothing for the veterans around who didn't seem to care). But clearly the place could feel what was coming. The earthquake was then followed by some seriously rough seas, leaving quite a few of my fellow travelers hurling from the back of the boat (sorry guys!).
But since I happen to love the ocean, I just had blast.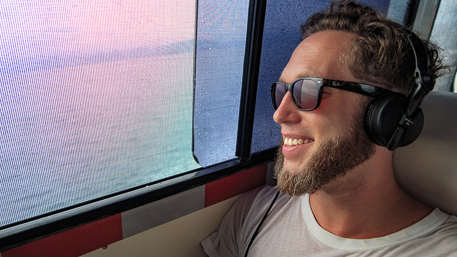 Nice try though.
But one thing that I couldn't help thinking about when I was sitting their, enjoying myself being bounced around, was the fact that I just found my favorite spot on the island the very morning of the departure (first pic).
As if we are destined to only realize how fantastic something is until we are not really there anymore.
Which could explain why happiness is such an illusive thing…
Anywho.
After three hours on that boat I was finally back on dry land. It felt great. And not before long I was sharing a taxi with a retired army officer and his girlfriend, heading for Canggu. But the hormonal rush from not knowing if the boat would hold together still kept me very much in the moment. Just seeing paved roads again was a treat… It's hard to explain, but having spent a few weeks at a place where the pace is glacial and horse and carriage is state of the art, and then get thrown into the chaos of indonesian traffic – with a present mind – was quite the experience.
An hour later I was dropped off in Canggu.
My Internet wasn't working. I had no place to stay, and the only thing I had to go on was the word of a complete stranger from a group on Facebook.
I then proceeded to look like a guy "fresh of the boat" asking for help – mostly because I had an actual sticker with the name of the port still on my shirt. But people were very nice to me and somehow I managed to get all the help I needed, which included the guy working at the Starbucks next to Canggu Station forwarding his personal wi-fi to my phone. (That was excellent, and well beyond what could be expected. Thank you!)
But as I was waiting for the complete stranger to appear I noticed that the exit had claimed another victim:
My favorite swimming trunks.
Not sure when it happened. It could have been on the island already. But the flowery pants that I had almost secured to my backpack after one last swim in the legendary pool, were no longer with me.
And it is only now that I realize just how fantastic they were. Always ready to go. Good space to move around. Nice flowers.
RIP.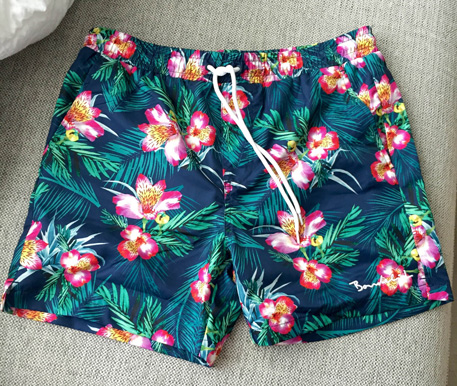 It took me another day and a few more incidents to complete the exit, but then I found it.
The villa.
My favorite place in Bali so far. Close to the ocean. A perfectly designed room. And with the most inspiring desk I've seen in years.
I think I like this more than Gili.
…Which makes me think that paradise has less to do with a place we're supposed to want, and more to do with what we want to do.
Thank you for reading,/Filip
More:
The Latest Blog!
And the Instagram!
&
Who's Filip?